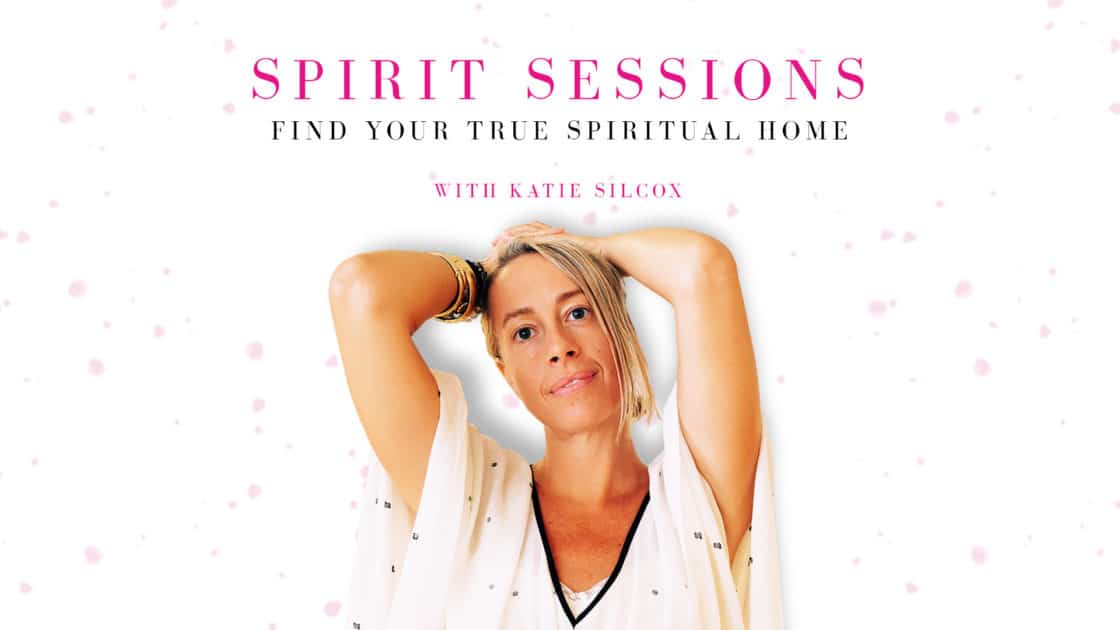 This extra-special episode features The Shakti School's Coaching Team and graduates of Ayurveda School, sharing their personal journeys into the depths, spirituality, healing, wellness and self-acceptance.
In this episode you'll hear: 
~ Malia shares her beautiful experience of how Ayurveda School found her
~ TaKisha shares about tapping into her intuition and inner-knowing and finding her gifts while moving through a heavy time in her life
~ Jackie shares the spark of inspiration that she found within the grandmother wisdom of Ayurveda and the map of feminine-form wisdom
~ Dominique shares her spiritual awakening that came surprisingly through a cartoon, and how it helped launch her path to seeking bliss and ease in her life
~ Netflix and cheesy television as a spiritual practice and how we can find God or Spirit in everything around us
~ Laurie speaks to being a 'recovering perfectionist' and how entering the world of feminine form Ayurveda and Tantra led her to discover that spirituality is in every moment of the day, including the mundane and little moments
~ Perhaps the goal isn't to be free from the constraints of our minds and emotions, but to be awake to the awareness that can love all of you
~ Natalie shares about how touring with Disney on Ice for years perpetuated an unhealthy lifestyle of body and weight management, competition amongst the skaters and how it led her to lean into routines that support and nourish, and the flow of feminine-form medicine
~ Eva speaks about her experience with religion and the shift in her spiritual practice of today, which includes nature and experiencing it with all five senses, and how it connects her to the Divine
~ Eva shares how Shakti School helped her learn how to truly experience the full range of human emotions and process them using tools that she has learned and alchemize the experiences
~ The team shares the longings and desires that they hear from other women on calls
~ Head here to connect and book a conversation with any of the women on this call and find out if Shakti Ayurveda School may be right for you and the catalyst for change in your own life
Personal Offerings of The Shakti School Coaches
Laurie Riley's Ayurvedic Coaching practice can be found at https://leitaayurveda.com/. Leita Ayurveda is ancient wisdom for mind, body and soul wellness, offering feminine-form Ayurveda and lifestyle + preventative healthcare.
Jackie DeConti is the founder of Madre & The Muse, an Ayurvedic wellness company, host of Elixir Podcast, and co-founder of Terra Sol Sanctuary, a yoga studio in Wilmington, NC. As an Ayurvedic health counselor, Jackie works within the realms of feminine-form Ayurveda to inspire and empower women - awakening the wisdom within. With a multifaceted background in education, yoga, art, and music, she offers one-on-one Ayurvedic wellness consultations, private and public workshops, and yoga teacher trainings. Find Jackie's offerings at www.madreandthemuse.com 
Eva Peterson launched a new podcast called Happy Me Happy Earth last month! It's available anywhere you get your podcasts. New episodes every Tuesday. Eva also offers a life coaching program Becoming the Change. A program to support aspiring and experienced changemakers, activists, and advocates in creating the change they want to see in the world without sacrificing their health and well-being.
Natalie Wegenka launched her brand name on the island of Maui as Nai'a Veda, Nai'a is the Hawaiian word for dolphin. Nai'a Veda hosts cleanses every fall and spring and is hosting one at the end of October. She is also a certified sound practitioner and hosts yoga nidra sound baths with her alchemy bowls, and private yoga sessions infused with the essence of Bhakti and Ayurveda, online and in person. Nai'a Veda also writes Ayurveda articles on the app Plotaverse and continues to teach workshops introducing yoga trainees and college students to the science of life & love. To inquire about any of these offerings email her [email protected] Special discount if you mention Shakti School!
TaKisha August offers soulful support for mothering whole from pregnancy, postpartum and all of Motherhood. She is teaching a 90-minute workshop called The Art of Self Preservation. You can find TaKisha's offerings at https://takishaaugust.com/
Dominique Lynch is a Career Transition Coach who combines modern career and business principles with the timeless wisdom of Ayurveda to help emerging Holistic Helping Professionals to co-create a sustainably prosperous business aligned with their Dharma and Dosha Type so they can transition from corporate to calling with safety, security, and stability. Book a call with Dominique here: https://appt.link/meet-with-dominique-lynch/ShaktiSchoolFreeCoachingCall
Malia Wright works 1 on 1 with clients while offering workshops of embodied movement, emotional processing and healing collective and cultural trauma with influences in Somatics, Ayurveda and Ancestral belonging. Connect with her offerings at  www.maliawright.com or on IG: maliaewright