There's a place inside of you that is both wild and steady, focused and untamable, brilliant and fragile.
There is a school on the planet that is currently training tigers to become wild again.
This school teaches us how to magnetize and evolve on both the worldly and spiritual realms. There is a radiant splendor to your personality that has the capacity to draw and melt all hearts.
That place longs to be birthed. Shakti School is the birthing ground.
Let us midwife you into the next stage of your love-evolution with a community committed to telling the truth. Join a school based on the premise that your soul's longing to be and become are crucial to the future of humanity.
Awaken the inner lioness of fierce compassion and sensuality. Awaken the lost warrior who has forgotten how to remain committed to her own inner roar.
Our students form a global collective of visionary change-makers who use the sacred technology of inner wisdom to uncover and fearlessly offer their unique gifts to the planet.
Through the commitment to this education platform, we share the common goal of personal self-mastery as the starting point for bringing more healing, pleasure and freedom to ourselves and our communities.
The Shakti School's mission is to uplift and nurture feminine-form movement and healing arts, and the rise of women stepping into their spiritual and creative authority.
This is important to us because when women truly step into their power, they use that power for the greater good. We are a 100% women-owned and operated small-business offering a creative, spiritually-inclined space for Divine Feminine Flow.
The Shakti School's offerings are an amalgamation of lead teacher and founder Katie Silcox and the team's journey through yoga and the holistic health movement.
We prioritize personal health and the health of our beloved planet Earth. At The Shakti School, we understand that changing the world and healing the planet starts with the integration of the individual first.
We believe in the interconnection of personal and collective evolution at all levels: spiritually, intellectually, sexually and emotionally.
We understand life as a long-term journey of learning, and value dynamic dialogue and evolutionary partnerships.
We cherish traditional wisdoms like yoga, Ayurveda and folk herbology, and enjoy integrating emergent wisdom from contemporary neuroscience, somatic psychology and functional medicine.
We are deeply honored and delighted to be sharing these teachings with you.
No matter your dreams or obstacles, you have the power to change your life and change the world. We know these teachings and methodologies, and the work we do together, will help you do just that.
The Shakti School is Composed of
The Following In-Person
& Online Portals into Power:
Katie Silcox M.A. - Founder and Executive Director
Katie Silcox, M.A. is the New York Times Best-Selling author of the book Healthy, Happy, Sexy - Ayurveda Wisdom for Modern Women and the upcoming new book - Glow-Worthy. She is the founder of The Shakti School, a premier online certification school for women-centered holistic wellness.  She holds a Masters degree in Ayurvedic Medicine, is a member of the National Ayurvedic Medicine Association and is currently pursuing depth studies in Jungian Psychology. Her platform focuses on the convergence of ancient holistic medicine, functional medicine science and heart-centered spirituality. In her former life, she has been a researcher in Artificial Intelligence, a cover model for Yoga Journal magazine in Russia and the owner of a beach bar in Spain.
Sarah Waldron - Managing Director, holds degrees in communications, psychology, human development, and event planning. She spent the first part of her career working closely with children, bringing a breadth of different experiences and interest in human development to Shakti School. Sarah's time in school and work with children has helped her understand the power of compassion, creativity, and mindfulness.
Sarah is passionate about gardening, diy projects, plant propagation, and exploring the Blue Ridge Mountains with her dog.
Kiersten Massey - Operations Assistant, has a degree in Psychology from University of California Santa Barbara. She is a certified health coach with a deep-seated passion for all things health and wellness. Kiersten's past work experience and undeniable love of functional medicine has crafted her career today.
Kiersten enjoys farmers markets, long beach walks, finding new recipes, and living a more mindful life.
Laurel Odom - Clinical Ayurvedic Specialist and Spaceholder, Laurel is also a Pancha Karma Specialist & certified yoga teacher with a  degree in Clinical Nutrition. Laurel's passion lies in her love of nature & the magical weaving of the  mystical & the rooted nature of reality. Her driving force for sharing Ayurveda & Tantra with our  global community stems from the belief that the deepest way to heal & evolve as a collective on this  beautiful planet begins with the individual experience.
Laurel finds sweet joy in gardening, hiking, music, dancing & spending time with animals. Laurel is a  supervising practitioner for Ayurveda School.
Donna Hodges - Executive Assistant, Donna was born and raised in Roanoke, Virginia. Donna has 40 plus years of retail customer service, design and management experience. She is nurturing, loyal and have been called 'the baby whisperer'. Donna enjoys helping people plan and host events. Her favorite relaxing vacation spot is anywhere near the ocean.
Donna is a proud mother of one son. She enjoys painting, reading and being around animals.
Eden Thaler - Social Media Manager, holds a Bachelor's degree in Interdisciplinary Studies with a focus on Human Spirituality & Well-being from Virginia Commonwealth University. Eden is a Level 1 Ayurveda School grad and earned 200 hours of study under the now-retired Shakti School yoga teacher training program.
In addition to supporting holistic and heart-centered brands with content creation, Eden hosts Field Notes from the Spiritual Journey podcast where she explores all things emotions, healing, and spirituality.
Hi, I'm Eva, a Level 2 Shakti School graduate, world traveler, and activist based in Europe. With over 3 years of experience as an Ayurvedic Life Coach....Read more
A lover of many things, Jackie DeConti is the host of Elixir Podcast, founder of Madre & The Muse, an Ayurvedic wellness company and co-found...Read more
Dominique is a Career Transition Coach who combines modern career and business principles with the timeless wisdom of Ayurveda to help emerging Holis...Read more
Laurie Riley is a corporate marketing leader turned feminine-form Ayurveda health counselor + birthworker. Driven to succeed - I had the... Read more
My name is Natalie Wegenka and I couldn't be happier to be a part of the team. I graduated from Level 2 last March and have been soaking up the stud...Read more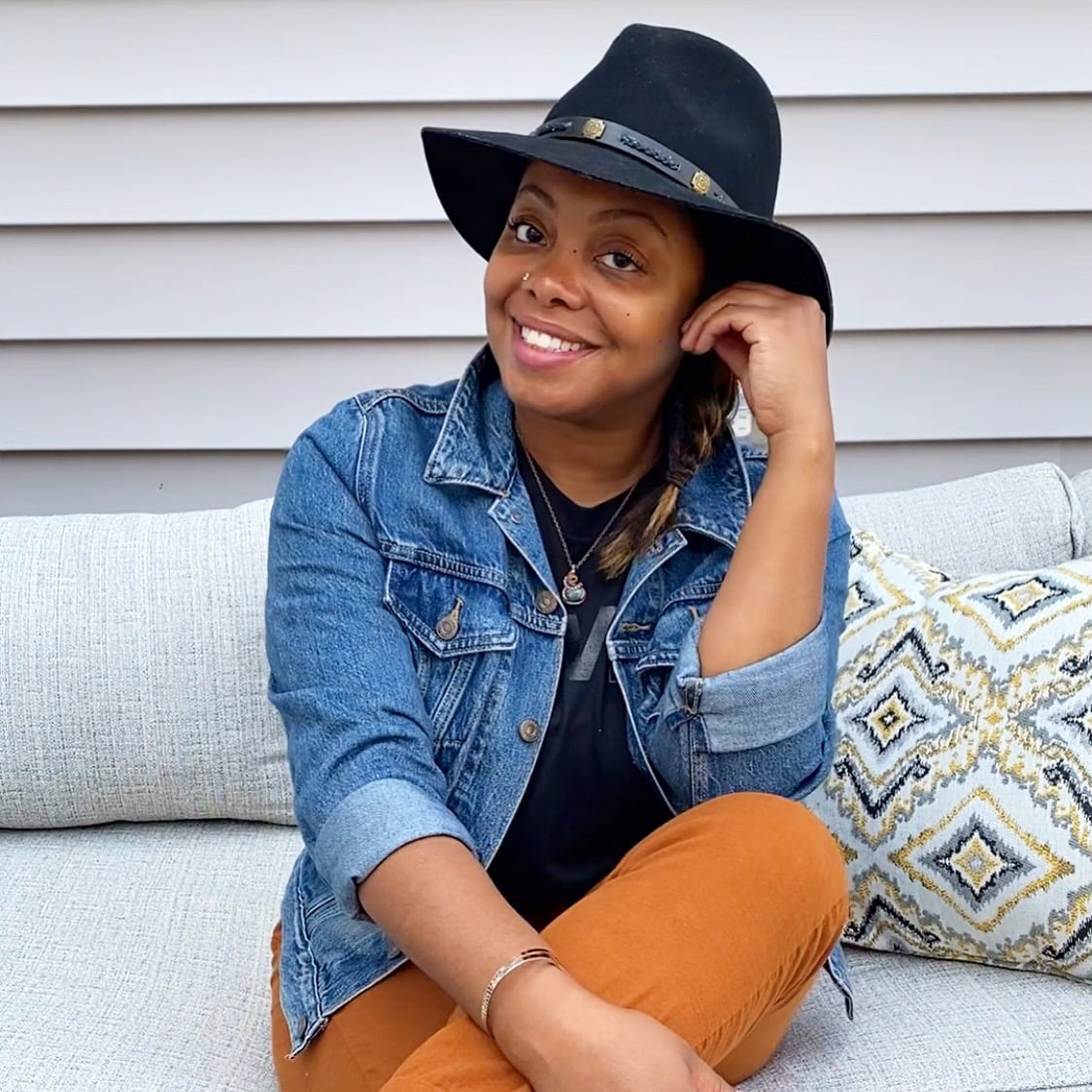 Mama, teacher, writer, birthworker and host of the Stay Podcast, TaKisha August has taught yoga and meditation since 2015. Her hybrid maternal wellness...Read more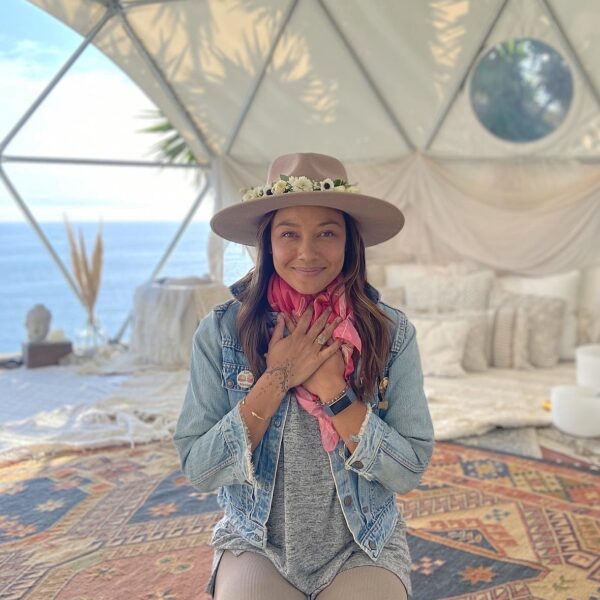 Nikki Nie is a 500 Hour Registered Tantric Hatha Yoga and Meditation teacher, Ayurvedic Wellness Coach and Reiki + Sound Practitioner and masterfully...Read more